About Us
Pandulipi Publishing is an associate firm of the literary website pandulipi.net the website you appreciated with all your love. If you have never visited pandulipi.net please have a look.
Our Story
In our long journey with so many up coming as well as experienced authors, we have noticed that many writers cant afford publishing a book as its too costly to afford by them.
Pandulipi publishing have the simple principle "Author-First".  With a very low cost model we have been able to achieve our goal to help authors publish their books at almost zero cost when compared to other publishing house. 
Some of the eminent authors who has published with us
Eminent Author of many published contents. He has published Ebong na bola katha with Pandulipi Publishing,
Author to many books and winner of many awards Abhijit Chowdhury was awarded by Influencer book of world record for the book Photon Particles published by Pandulipi Publishing.
Author of Benaraser Ghat Goyendagiri Start, Sandipan is loved by many readers.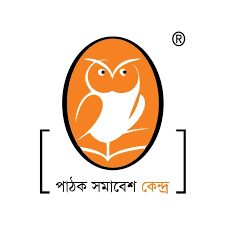 অনুরণন হাতে পেলাম অনলাইনের মাধ্যমে ওর্ডার দিয়ে ,cover page দেখেই মন আনন্দিত হলো, পড়ে নিশ্চয়ই ভাল অনুভূতি হবে।
TULIKA BHATTACHARYYA


March 20, 2022
One of the best service. Good service. Good quality of published books.
Aninda Das


May 20, 2022
ভালো পাবলিশার অনেক আছে। এরাও তাদের মধ্যে একটি। দারুন পরিষেবা ও দারুন ব্যবহার প্রথমেই নজর কাড়ে। বই প্রকাশনী এর ক্ষেত্রে সময় কম লাগে। কোয়ালিটি অফ ওয়ার্ক অসাধারণ। নিশ্চই রেকমেন্ড করবো।
Atasi Das Mistry


May 20, 2022
It has been really a great experience working with the pandulipi team. The swiftness of the work is appreciable. As this book was a gift for my mother on her... read more birthday, I neevded the book within the required time , and I am glad to say that the whole pandulipi team took great care of this fact. Whenever I speak about the quality of the book there is only one word that comes out of mouth: ' FLAWLESS!'. The paper quality is awesome, the paper binding is really strong , and the finishing touch is really impressive. I must say that the cost of publishing this book is affordable . I really appreciate the way how I could communicate with the team about the book anytime I wanted and there would be a faster reply. The editing team experience was amazing. My overall experience with pandulipi has been an unforgettable endeavor. I would always refer other such authors to work with you guys .
Rajrupa Mukherjee


July 17, 2022
Very good. Helpful and supportive publisher. Very cost effective. Good author royalty system. Highly recommend.
Bramha Nanda Chakraborty


March 20, 2022
Few days back I bought ""ramyarupeno samsthita"" by eminent writer Indira Mukhopadhyay . It has been written in a very jovial manner with subtle touch of emotions which is entertaining... read more at the same time teaches ethical values. The quality of the pages of the book is excellent n has premium quality printing . The cover is also very eye catching . Another important thing is that it was delivered on time n the packing was too good. Keep up the good work n wish you a great success
Basabi Pinki


February 21, 2022