About Us
Pandulipi Publishing is an associate firm of the literary website pandulipi.net the website you appreciated with all your love. If you have never visited pandulipi.net please have a look.
Our Story
In our long journey with so many up coming as well as experienced authors, we have noticed that many writers cant afford publishing a book as its too costly to afford by them.
Pandulipi publishing have the simple principle "Author-First".  With a very low cost model we have been able to achieve our goal to help authors publish their books at almost zero cost when compared to other publishing house. 
Some of the eminent authors who has published with us
Eminent Author of many published contents. He has published Ebong na bola katha with Pandulipi Publishing,
Author to many books and winner of many awards Abhijit Chowdhury was awarded by Influencer book of world record for the book Photon Particles published by Pandulipi Publishing.
Author of Benaraser Ghat Goyendagiri Start, Sandipan is loved by many readers.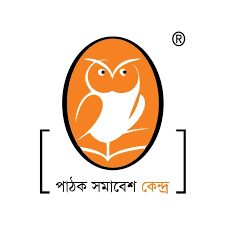 I want to thank Pandulipi Publishing heartily for their wonderful service and co-operation. It was an amazing experience. Designing the cover page, arranging manuscript and illustrations- everything was meticulously accomplished... read more within a short time. I am more than happy and satisfied with their work. Pandulipi is certainly one of the best destinations for creative people to express themselves.
Debajit Saha


January 22, 2022
পান্ডুলিপি পাবলিশিং ভালো কাজ করে চলেছে। ভিন্নধর্মী বিষয়ের ওপর বইগুলির প্রোডাকশন কোয়ালিটি, প্রুফ রিডিং, এডিটিং, প্রচ্ছদ সবমিলিয়ে নজর কাড়ে। অভিনন্দন এবং শুভকামনা টিম পান্ডুলিপির সব সদস্যদের।
Indira Mukhopadhyay


May 20, 2022
Best Book publishing house. Very supportive. Good people. Very affordable plans.
KALPANA DAS


March 20, 2022
Very good. Helpful and supportive publisher. Very cost effective. Good author royalty system. Highly recommend.
Bramha Nanda Chakraborty


March 20, 2022
Very cost effective publishing house with good staff. They were Very helpful and cooperative as I never had any experience in publishing. They just helped me out understanding everything... read more clearly. No hidden cost. Previously I talked to many but they were the one I chose . Idea of the publishing process i found Best .
ARATI BISWAS


September 25, 2021
Very good book publisher with unique print on demand service. Books are well crafted,marketed and sold through Amazon, Flipkart.highly recommended
Tawhidul Islam


August 25, 2021